Our Laboratory
NUXE Research works at the cutting edge of innovation in natural cosmetology, developing effective and sensorial formulas underpinned by a clean beauty* approach.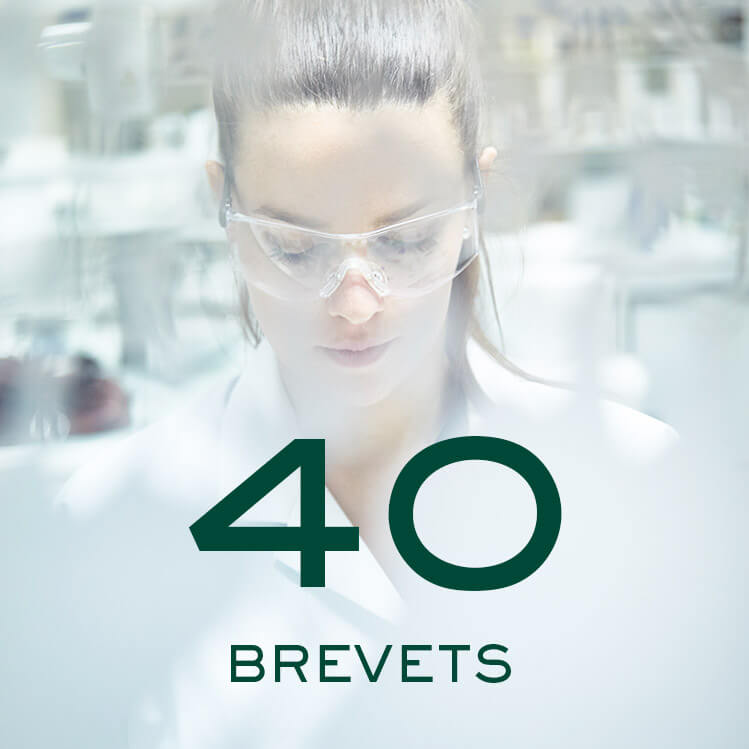 30 years of research in natural cosmetology
With 30 years of expertise in natural cosmetology, the NUXE Research & Development team brings together passionate researchers with great skills in a wide spectrum of areas: from botanics to chemistry, skin biology, galenics, perfumery, and more.

Their main inspiration: nature. As the source of major therapeutic discoveries, nature is an infinite source of energy, regeneration, and innovation. Our formulation experts select plants with precious properties and even more effective active ingredients.
Thanks to this advanced expertise in combining effective active ingredients and discovering exclusive action mechanisms, more than 40 NUXE patents have already been filed in France. The INPI (Institut national de la propriété intellectuelle [French National Institute of Industrial Property]) has ranked NUXE amongst the most innovative companies with the award of its INPI innovation trophy on two occasions, in 2007 and 2011.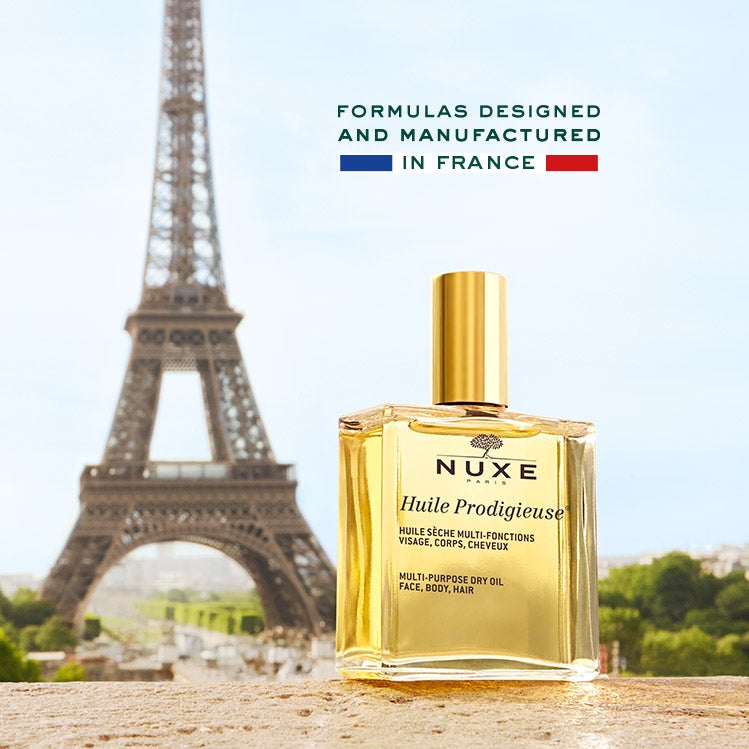 Made in France quality
Since its creation, NUXE has had its own formulation laboratory located on the outskirts of Paris. The laboratory's researchers engage in daily contact with the rest of the teams to develop highly innovative ideas.
From design through to production, quality and safety are our watchwords, establishing NUXE's place in the tradition of excellence and professionalism of French pharmacy. NUXE skincare and fragrances are formulated with talent and to demanding standards in our laboratory.

They are then produced in France, mainly at the company's own industrial site in Lécousse, Brittany, the flagship of NUXE production.
The high-tech site was completely renovated and expanded in 2017. It employs 70 staff and has its own physical chemistry and microbiology laboratory.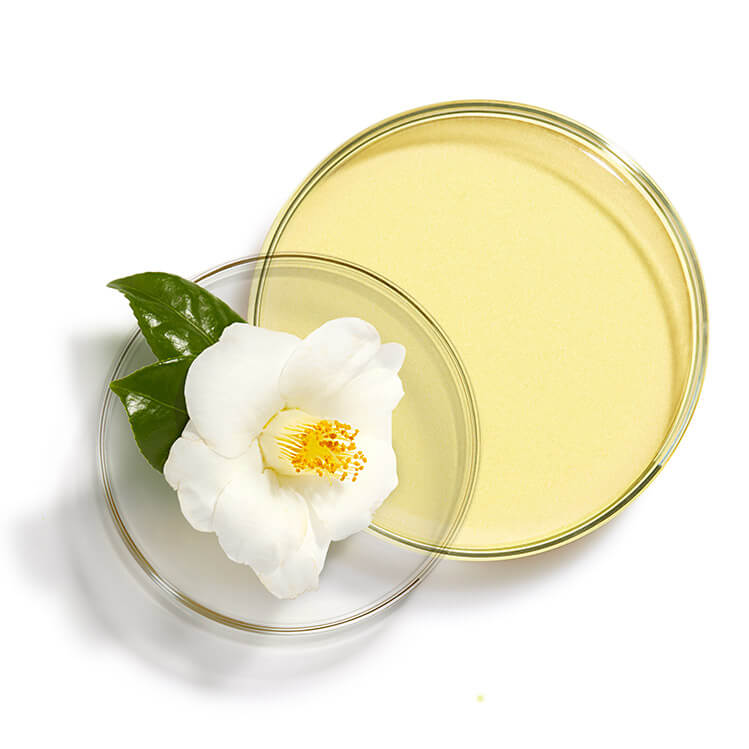 Our vision of clean beauty
Our vision of clean beauty is part of our commitment to continuously improve our formulas, from selection of our raw materials to our formulation charter, to create the ideal balance of naturalness, effectiveness, sensoriality and environmental footprint, without compromising on safety.
We select our raw materials with rigorous care and in compliance with European regulations(1). These set out specifications including a list of all substances that are prohibited or restricted in cosmetic products.

Over and above these requirements, our team of specialists (toxicologists, regulatory experts, ingredients experts, formulators, etc.) performs strict checks on each raw material (reliability and transparency of the supplier, geographic origin and obtention method, purity, safety, etc.) to assess whether it complies with our clean beauty commitments, and consequently decide whether or not it should be authorised for use at NUXE. We pay very close attention to the environmental impact of our natural-origin active ingredients, from sourcing to extraction, in compliance with our commitments to help protect the planet.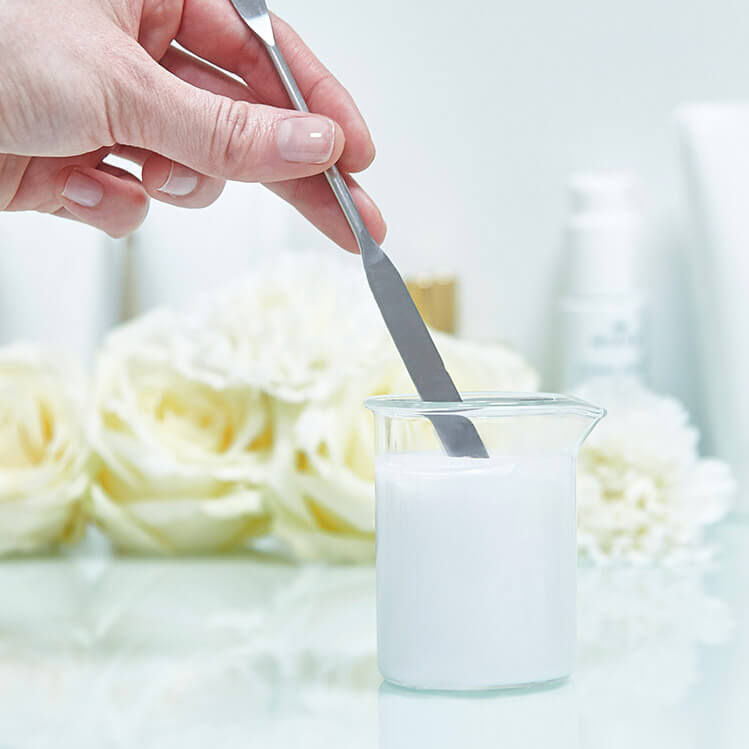 A strict formulation charter
Following the selection of raw materials, the next steps are governed by a strict clean beauty formulation charter. We optimise the number of ingredients in our formulas to provide effectiveness and sensoriality while avoiding superfluous content. Maximising the naturalness of our formulas is another key focus.
Our preferred ingredients are as follows:

- Natural-origin active ingredients: botanical extracts obtained using environmentally friendly processes. We do not use raw materials derived from animals (except for beehive products).
- 100% botanical oils: we use botanical oils, an area in which we have pioneering expertise and which have become one of our "trademarks", as we are convinced of their benefits for the skin.
- Glycerin: ideal for moisturizing the skin. The glycerin we use is exclusively botanical origin.
- Texture agents: these contribute to pleasure of use and allow us to adapt the sensorial feel of our products. We use mainly oils, waxes and plant butters.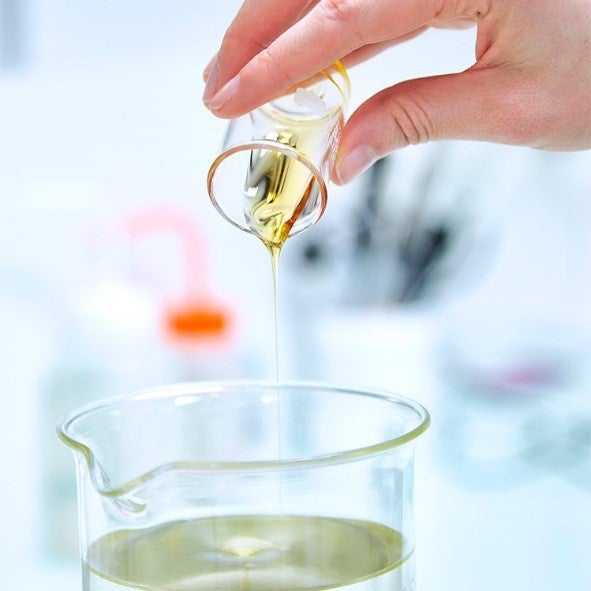 - Emulsifiers: in reasonable quantities, these mainly natural-origin components help to combine ingredients to create a stable and even mixture (emulsion).
- Scents: NUXE develops tailor-made scents in partnership with perfumers from some of France's greatest perfume houses. These olfactory imprints are real sensorial signatures that give our products irresistible appeal. As well as European regulations and the standards of the IFRA (International Fragrance Association), we also follow a strict internal charter. Our certified ORGANIC products have 100% natural-origin scents.

- Preservatives: whether natural or synthetic origin, these are essential to prevent the development of micro-organisms throughout the product's life cycle. We choose our preservatives with great care to guarantee skin tolerance and safety.

- Sunscreens: to guarantee broad-spectrum protection from UVA and UVB rays, our NUXE Sun formulas combine a rigorous selection of just 3 sunscreens.

The precise composition of each product is published completely transparently on the packaging and on our website.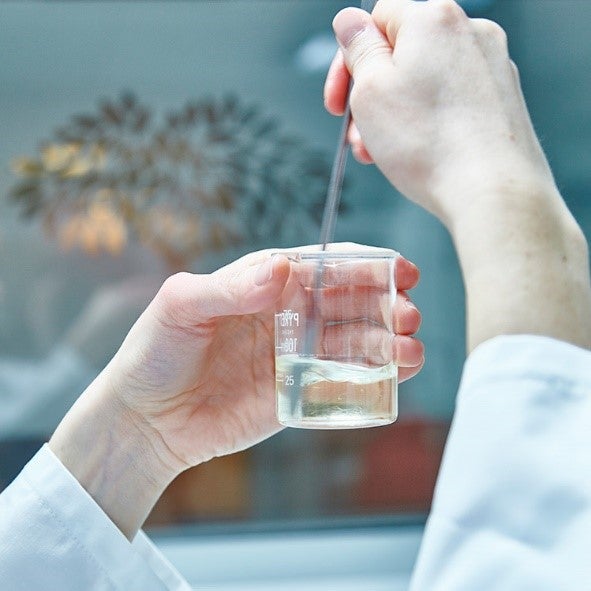 Systematic evaluations to guarantee effectiveness and safety
After formulation, our products pass through a rigorous validation protocol before making their way to your bathroom.
In compliance with the regulations, each product is the subject of a safety evaluation report carried out by an independent toxicology expert. This analysis considers each ingredient in the formula, its concentration, scientific data in relation to its use on the skin and the usage conditions for the end product. The expert therefore guarantees the full safety of use of the product placed on the market. Our very low cosmetovigilance rate testifies to the very good tolerance of our products.

We also carry out safety tests on our products, followed by use tests under dermatological supervision by independent laboratories approved by the French Ministry of Research. In addition to this analysis, we carry out large-scale consumer tests (between 60 and 100 volunteers).

All these results are included in the Product Information File, which is available to regulators (ANSM and DGCCRF)(2) as required by law.

*clean beauty: even more natural beauty.
(1) Cosmetic Regulation 1223/2009.

(2) ANSM: French National Agency for the Safety of Medicines; DGCCRF: Directorate-General for Competition, Consumer Affairs and Prevention of Fraud.