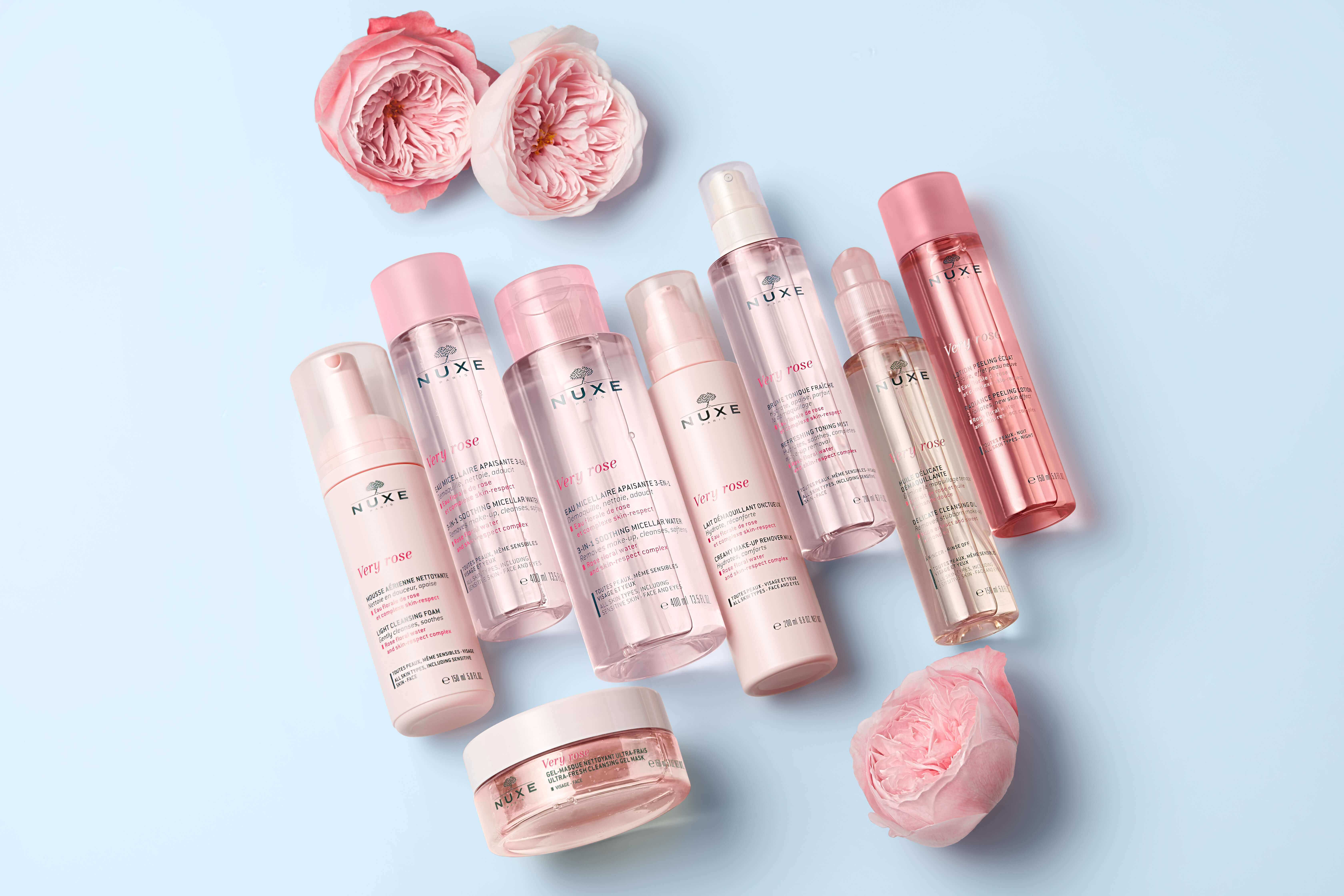 About Very Rose
NUXE Innovation

Gentleness, effectiveness and pleasure. Very Rose care products cleanse skin and remove make-up effectively and gently thanks to the soothing properties of Rose Floral Water(1) and the moisturizing power of the 100% botanical-origin Skin-respect(1) complex. A unique signature on the skin, blending the exquisite voluptuousness of the textures with the sophisticated sweetness of the scent (1).
Gentle, effective and 100% vegan formulas(2) make-up removers and cleansers. Very Rose offers the perfect compromise between high effectiveness and respect the skin, with vegan formulas(2) with a physiological pH3 which is close to that of the skin. They contain only essential ingredients, including a rigorous selection of cleansing agents that effectively remove everyday impurities while respecting the skin.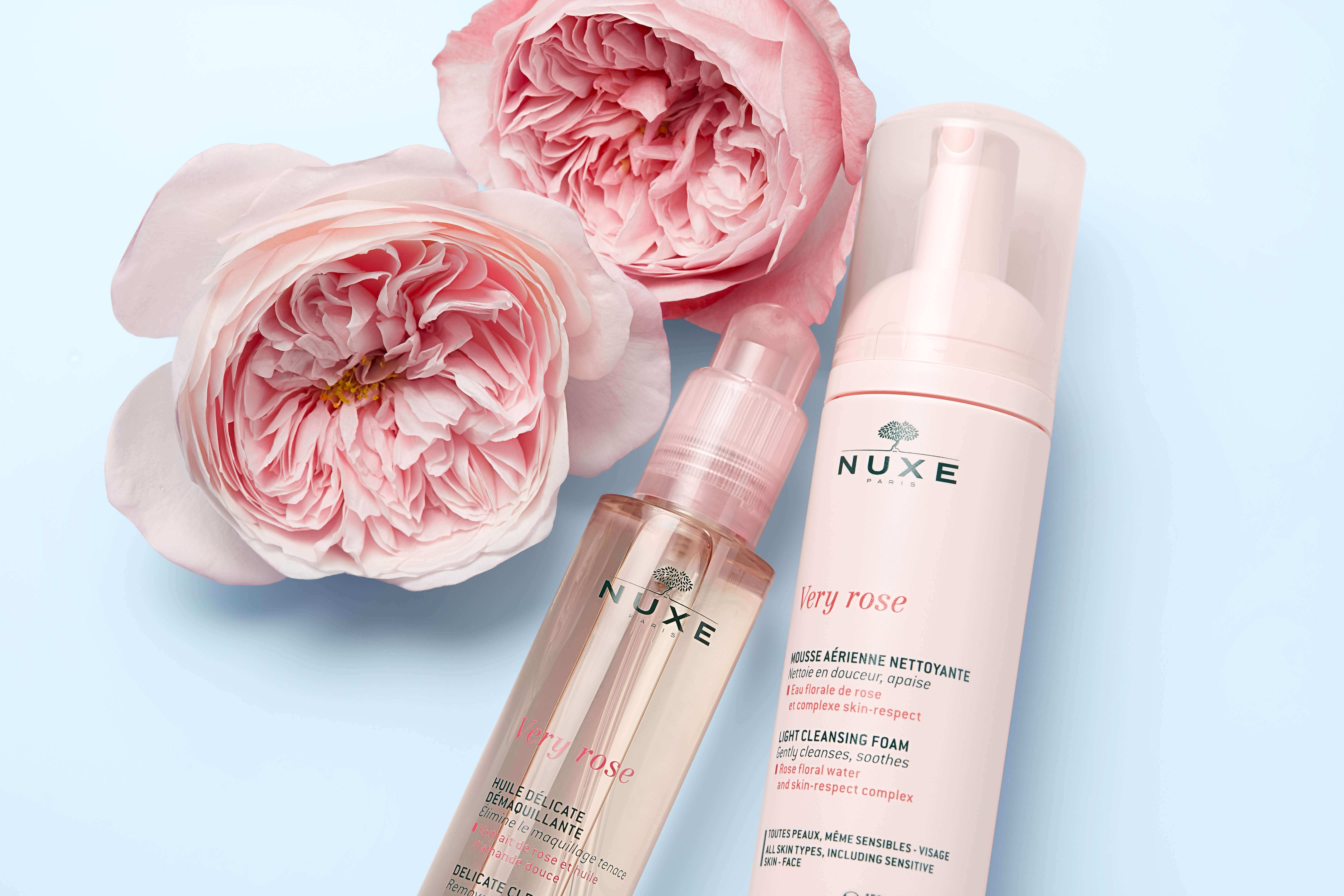 Textures and scents(1) to bring a rosy glow of pleasure Very Rose transforms make-up removal and cleansing into real well-being experiences, thanks to a rich palette of textures. The selection includes a solution tailored to every habitual preference (rinse off or non-rinse, quick-and-easy application, etc.) and every sensory preference (foam, milk, oil, gel, etc.). Their formulas all feature the subtle rose(1) scent, as fresh and delicate as a petal.

Proven results

96%(4) of women felt that their skin was effectively cleansed.

95%(3) felt that it was softer and more comfortable.

91%(4) felt that impurities (make-up, excess sebum, etc.) were removed.
SHOP THE RANGE
1) With the exception of the Delicate Cleansing Oil.

2) Vegan formula without ingredients or derivatives of animal origin.

3) Use test on the 3-in-1 Hydrating Micellar Water - 23 volunteers. Satisfaction % after 28 days..

4) Use test on of the 3-in-1 Hydrating Micellar Water - 21 volunteers. Satisfaction % immediately after application.