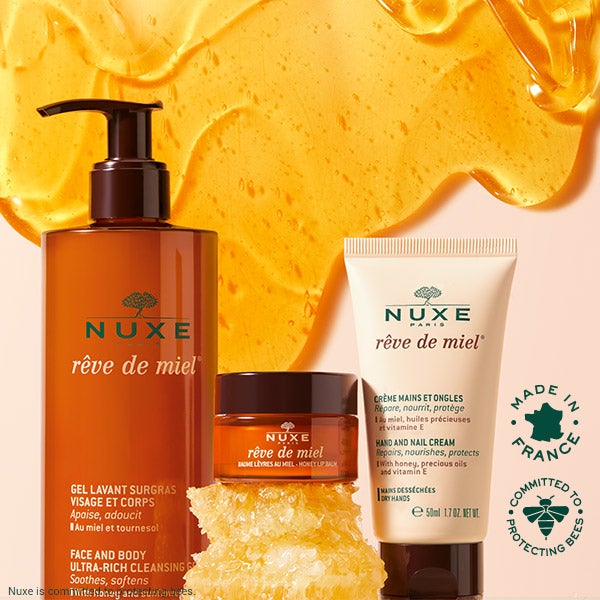 rêve de miel
Discover your love for Honey
Added to your cart
Sorry, there seems to have been an error. Please try again.
Subtotal: ( items in your cart)
Added to your cart
Sorry, there seems to have been an error. Please try again.
Subtotal: ( items in your cart)
nuxe research
Comfort your skin from head to toe
Captivate your skin with the comforting power of honey, the star ingredient in the NUXE Rêve de Miel face and body care range. This pure natural treasure is blended with precious botanical oils renowned for their nourishing and softening properties on dry to very dry skin.
This iconic range also stands out with its extraordinarily generous textures: velvety, melt-away and rich, they cloak the skin in comfort and delectable scents.
Proven results:
Immediately after applying the Ultra-Comforting Face Balm, women feel their skin is intensely nourished.
After using the Balm for 28 days, women feel their skin is replenished (+77.3%)¹, soothed (+65.82%)¹ and repaired (+55.29%)¹.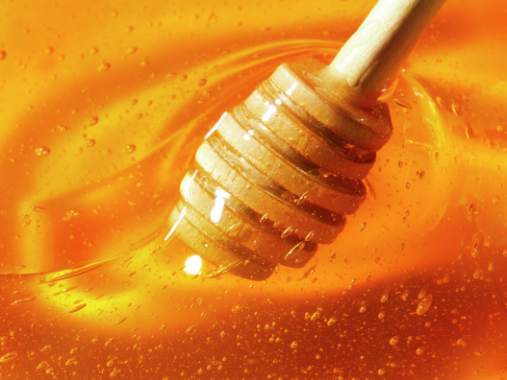 star ingredient
Honey is a complex and marvellous substance created through an alchemy between nectar from flowers gathered by bees and the transformation within the beehive. Egyptian and Roman women used honey as a beauty product: its rich content of active molecules makes it a natural ingredient with recognised nourishing and repairing properties.
NUXE has selected, in particular, lavender honey⁽²⁾, a very high quality, red label and PGI (Protected Geographic Origin) honey harvested in Provence by a dedicated family company. Its geographic and floral origin is certified by DNA analysis to guarantee consistent quality.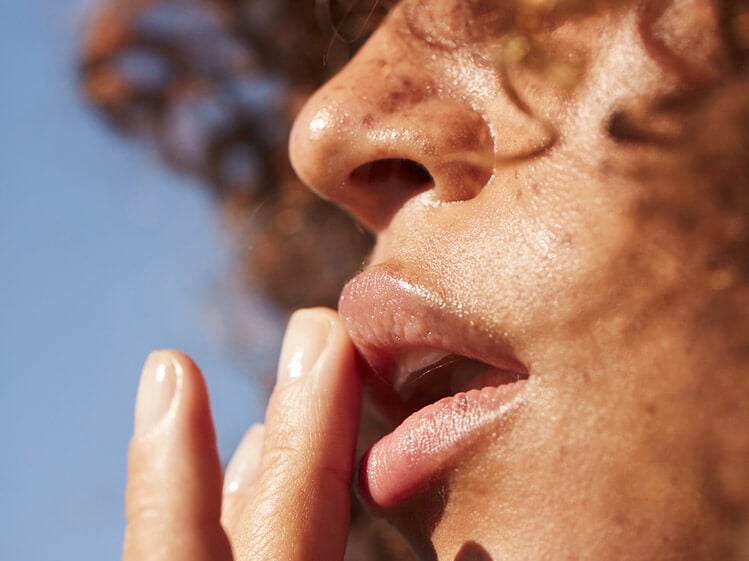 rêve de miel beauty tips
In the morning and evening, in the shower, cleanse your face and body in a single step with the Ultra-Rich Cleansing Gel. Wash your hair with the Gentle Shampoo Bar, to leave it feeling soft, silky and easy to detangle.
After showering, envelop your body in a nourishing veil with the Ultra-Comforting Body Cream | 48h and feel its comforting effects on your skin. If your skin feels very dry, replenish it with the Melting Honey Body Oil Balm which has a richer formula to soothe sensations of irritation.
On your face, apply the Ultra-Comforting Face Balm to protect your skin from external aggressions (wind, cold, etc.) and nourish your lips by cloaking them in the Honey Lip Balm. If you're looking for more of a moisturizing and beautifying effect with an irresistible satiny finish, choose the Honey Lip Care. If your hands feel dry, nourish and protect them from aggressions (wind, cold, etc.) with the Hand and Nail Cream as soon as you feel the need. For very dry and damaged hands, apply the CICA Rich Hand Cream which repairs, soothes and strengthens the skin barrier with a "dressing" effect.
In the evening, the
Face Cleansing and Make-Up Removing Gel
is ideal to remove impurities before applying the
Ultra-Comforting Face Balm
to restore skin's suppleness and comfort. Before slipping into bed, apply a generous layer of
Honey Lip Balm
for beautifully soft lips in the morning. Bedtime is also an ideal time to repair dry hands overnight with the
CICA Rich Hand Cream
.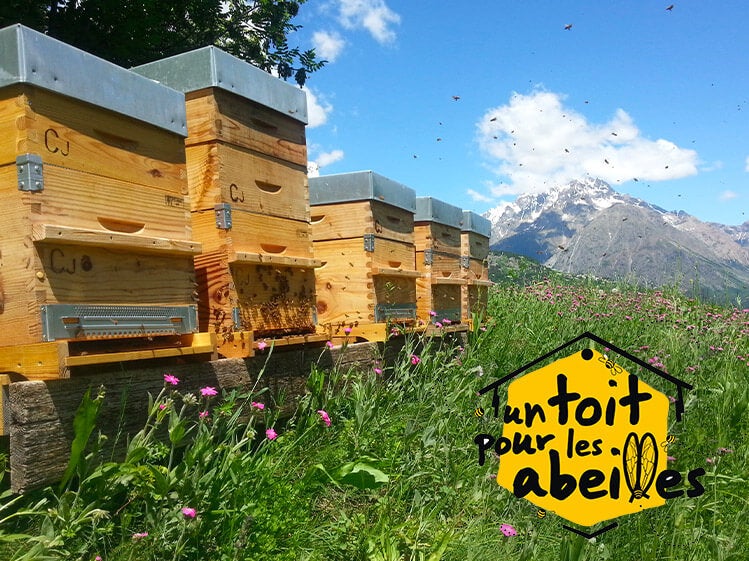 un toit pour les abeilles (a home for bees)
Drawing its inspiration from nature, Laboratoire NUXE has always strived to preserve biodiversity. Bees represent an essential link as they are involved in the reproduction of over 80% of botanical species. Today, they are at risk of extinction, which would have dramatic consequences for our ecosystem.
NUXE is therefore supporting efforts to protect bees by working with the company Un Toit Pour Les Abeilles (A home for bees). This company sponsors beehives in the Vosges region of France to help develop new colonies and thus contribute to preserving the species.
About Rêve de Miel
Dry and sensitive skin has an intense need for nourishing care to soothe and comfort. To meet this need, Laboratoire NUXE has developed the Rêve de Miel range.
Thanks to its composition of Honey and Precious Oils, the Rêve de Miel range provides the comfort dry and sensitive skin has been dreaming of. Each nourishing product in the range is a real delight, a moment of self-care that envelops you in a delicate honey-infused scent.
The bestsellers in the nourishing range:
Nuxe encapsulates the prodigious powers of Nature in each of its nourishing care products, some of which have become iconic:
The iconic nourishing lip balm with Honey and Precious Oils nourishes, repairs and protects dry and damaged lips from aggressions (cold, wind, etc.). A unique texture and a scent subtly lifted by a note of grapefruit in an iconic little jar!
With its ultra-practical format, the lip moisturizing stick softens and restores suppleness to lips suffering the effects of cold weather.
The moisturizing hand cream nourishes and repairs dry and damaged hands while protecting the skin from premature aging. Its silky and non-greasy texture is rapidly absorbed to leave your hands feeling beautifully soft again.
A cocooning beauty routine
Discover the irresistible appeal of the Rêve de Miel range of care for dry and sensitive skin to protect and replenish your skin in cold weather.
A real concentrate of comfort, the nourishing face cream soothes and replenishes while providing protection from external aggressions (wind, cold, etc.). Day after day, sensations of irritation and redness are reduced, skin's suppleness is restored.
This facial cleanser for dry skin with Honey and Sunflower will be your everyday ally: it cleanses and removes make-up for beautifully soft skin!
NUXE offers you the ideal solution to care for your dry and sensitive skin every day with the ultra-rich cleansing gel for the face and body. Its delectable honey texture cleanses skin without drying. For a real cocooning treat in the shower!
Beauty tip: after showering, apply the dry skin cream with Honey and precious botanical oils to your body to repair and soothe sensations of irritation and tugging. Skin is ideally nourished and infinitely comfortable.
The cream for very dry skin is ideal for your body thanks to its oil texture with no sticky effect. It provides soothing and nourishing for more supple and comfortable skin.
Fall in love with the deliciously nourishing body scrub with honey, enriched in sugar crystals and precious oils. This Rêve de Miel care is 2-in-1: providing both exfoliation and nourishing.
To very gently care for your hair, use the Rêve de Miel sulphate-free shampoo bar⁽³⁾. This essential NUXE product cleanses your hair, leaving it easy to detangle, and cloaks it in a sweet honey scent.
Are your hands dry and damaged CICA cream is a NUXE essential to pamper and care for your hands! Its formula containing Lavender Honey from Provence will nourish and repair your hands. It has an ideal non-sticky texture!
Discover the nourishing lip oil which is applied like a gloss! Enjoy beautiful lips with this care product containing honey and organic camelina oil. Its melting, non-sticky texture leaves a transparent finish.
⁽¹⁾Use test – 21 volunteers - Improvement % assessed by volunteers. ⁽²⁾ Lavender Honey is included in the formulas of the Honey Lip Care, Honey Lip Balm, Rich Hand Cream, Gentle Shampoo Bar. ⁽³⁾No sulphate surfactants.