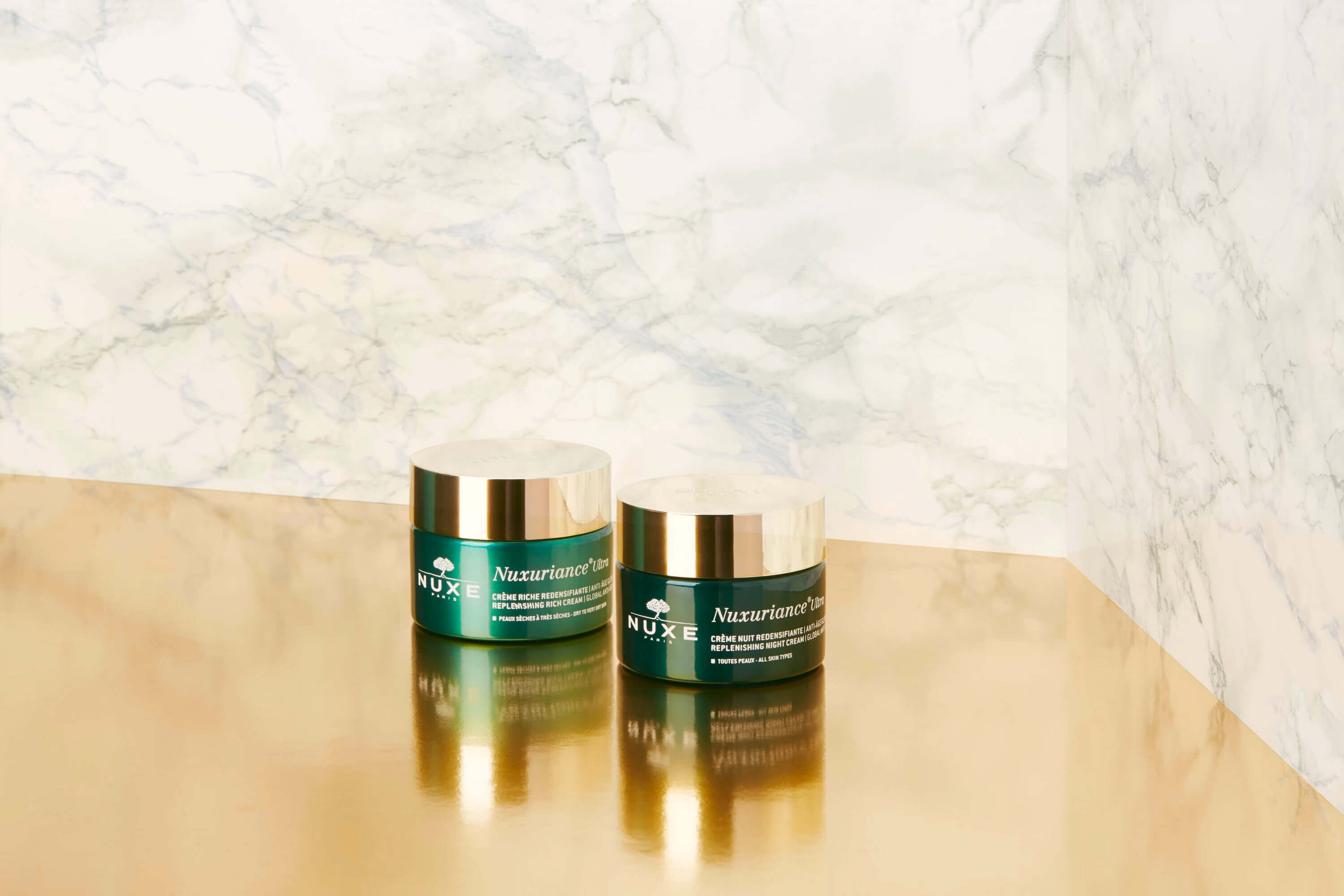 About Nuxuriance® Ultra
NUXE technology.
The global anti-aging replenishing range.
The Nuxuriance® ultra range contains millions of Bi-Floral Cells® at the very heart of its formulas. This intelligent active ingredient help to renew the skin and to rejuvenate its appearance **and thus fights all signs of aging, for smooth, dense skin.
Its global anti-aging performance comes together with a unique signature on the skin, blending the exquisite voluptuousness of the textures with the sophisticated sweetness of the scent.
Discover the effectiveness of the complete Nuxuriance® ultra routine: After applying the serum, eye and lip contour, day cream, night cream and mask.
Users have noted***

Skin appears replenished replumped, for 81 % of women

Skin radiance is enhanced, for 84 % of women

Facial features are relaxed rested, for 84 % of women
SHOP THE RANGE
*face care
** in vitro test on the active ingredient.
*** Use test on 32 volonteers % of satisfaction after 28 days