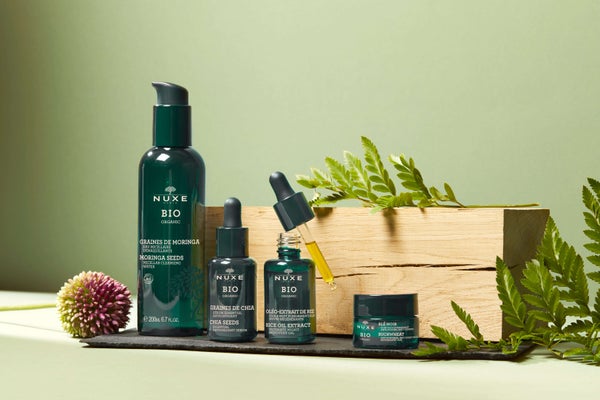 About NUXE Organic
The effective and luxurious NUXE ORGANIC collection invites you to enter an ORGANIC era with no compromises: powerful, sensorial and committed. Discover all the certified ORGANIC and vegan skincare in this NUXE Bio collection. This collection combines and concentrates all of nature's benefits, thanks to star active ingredients with boosted potential and environmentally-friendly technologies.
Textures with 100% natural-origin scents melt into the skin, creating a sense of pleasure to which NUXE holds the secret. The range consists of 10 products which are suitable for both men and women. The life cycle of this Made in France range is based on a responsible approach extending from the formulas (eco-designed) to the packaging (using recycled materials wherever possible) for a reduced impact on the planet.
At NUXE, we are committed to selecting the very best from nature to create safe products, offering efficacy and emotional resonance. For fully transparent natural and responsible beauty.
SHOP THE RANGE