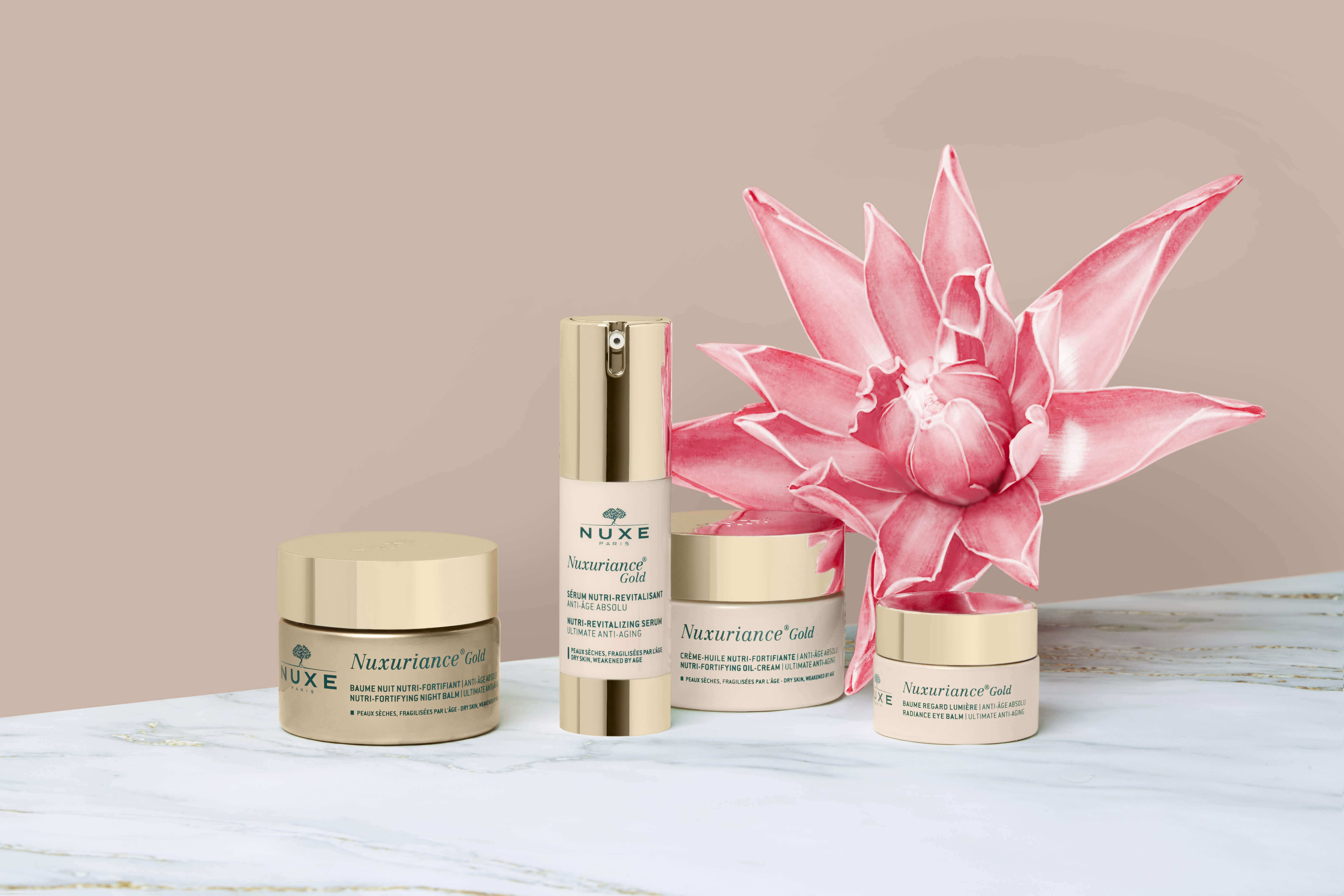 About Nuxuriance® Gold
Ultimate anti-aging effect, for dry, fragile skin caused by the effects of aging.
Nuxuriance® Gold, a NUXE progress with 4 patents (FR) which fights all visible signs of passing time: lack of nutrition, loss of density and radiance, to meet the specific needs of dry skin, weakened by age.
For the first time, NUXE Research has combined renewing Saffron and Bougainvillea Bi-Floral Cells®, with a Jiaogulan and Rockrose Nutri-Restorative Complex and the Porcelain Rose Oleoactive® to brighten the complexion.
Formulas with more than 92% natural ingredients and soothing textures for ideal comfort.
Skin is instantly brighter. It looks revitalized, more beautiful and full of life.
Formulae with emotional benefits.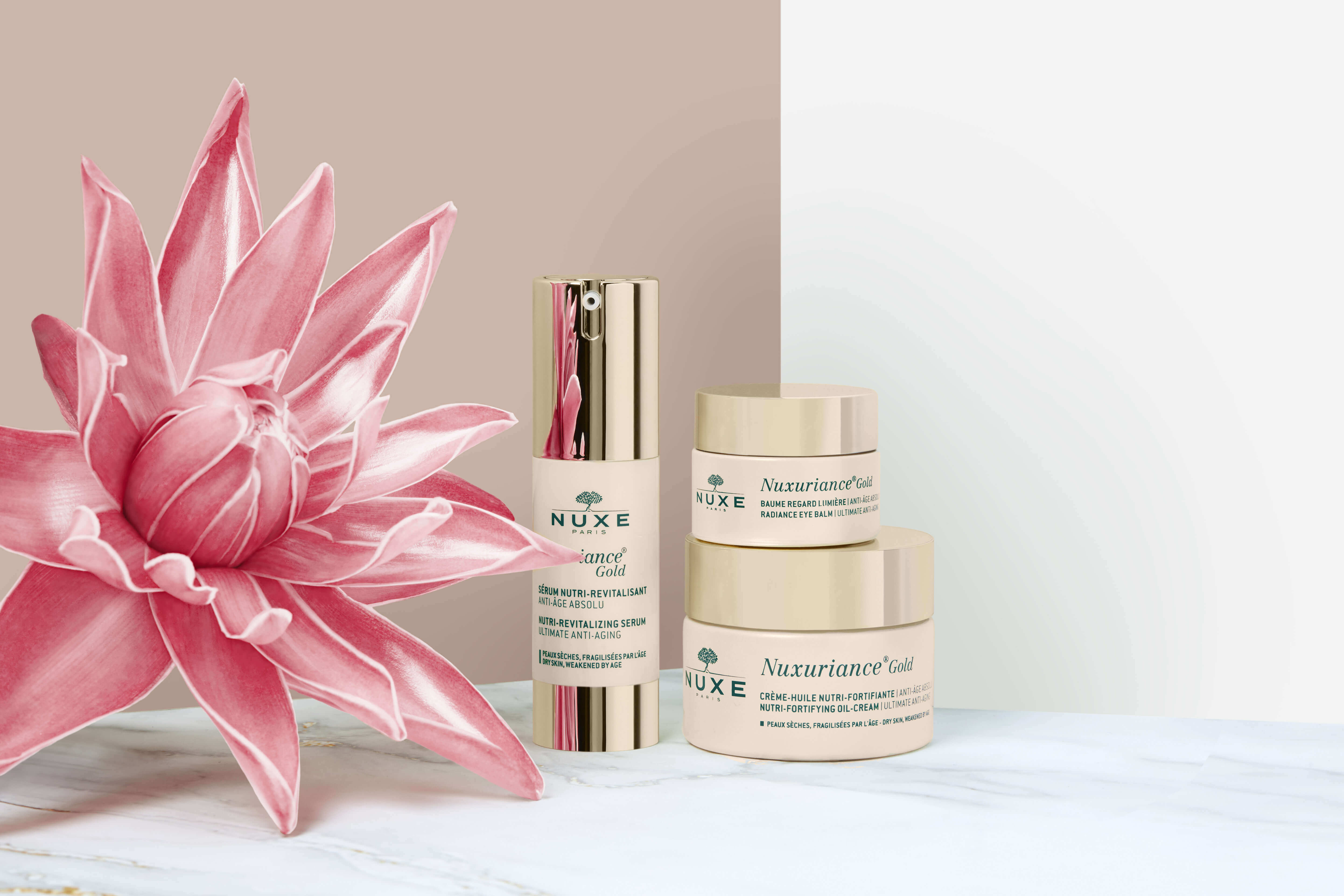 With Nuxuriance® Gold, NUXE has gone further and decided on a rational approach to measure the irrational.

Owing to a study conducted by Neuroscience researchers, after 28 days of using the Nuxuriance® Gold routine, it was noted that women had a more positive self-image, they felt better in themselves physically and gained more confidence. Prepare for a new incredible sensory experience!
Proven results
Women felt their skin was:

Replumped, in 88% of cases*
Firmer, in 88% of cases*
Fortified, in 84% of cases*
SHOP THE RANGE
*Use test - 32 women. Satisfaction % after 28 days of using Nutri-Fortifying Oil-Cream.