MY DIAGNOSTIC
Super Serum [10]
In the morning and/or evening, start your routine with a few drops of the universal age-defying serum, whatever your age and skin type.

+ Nuxuriance® gold
Anti-aging skincare to renew and nourish the skin.
Added to your cart
Sorry, there seems to have been an error. Please try again.
Subtotal: ( items in your cart)
Quick Buy
Sorry, there seems to have been an error. Please try again.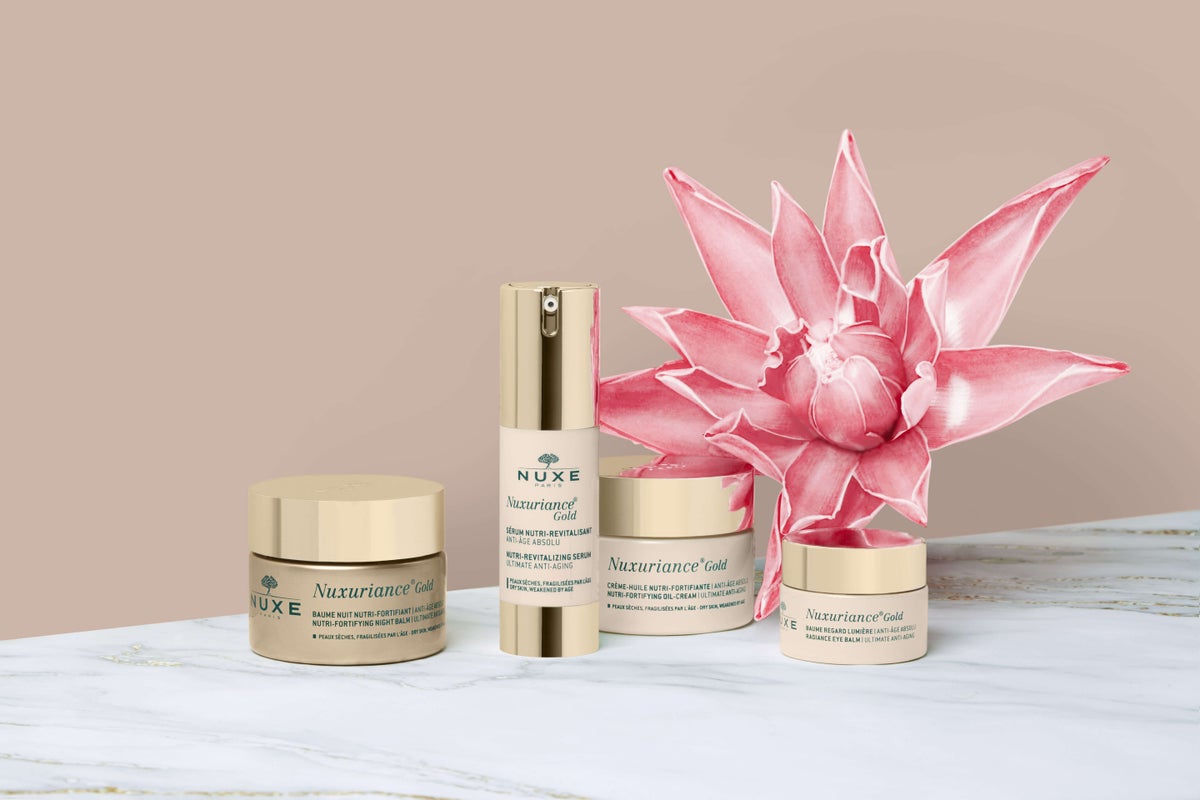 About Nuxuriance® Gold
Nuxuriance® Gold delivers supreme anti-aging results for dry, mature, and fragile skin. With 4 Patents (FR), Nuxuriance® Gold fights all visible signs of aging including; lack of nutrition, loss of density and radiance, fine lines and wrinkles. Combining the potency of botanical ingredients with the innovation of the NUXE Laboratoire, Nuxuriance® Gold blends renewing Saffron and Bougainvillea Bi-Floral Cells®, with a Jiaogulan and Rockrose Nutri-Restorative Complex and the Porcelain Rose Oleoactive® to brighten the complexion.
Nuxuriance® Gold has been created with formulas containing more than 92% natural ingredients and soothing textures for ideal comfort for tired skin. Illuminate, revitalise and smooth the skin with the inimitable Nuxuriance® Gold collection. Night after night, your skin will grow stronger and more resistant to damage and the signs of aging.
The Nuxuriance® Gold collection delivers absolute anti-aging power to your daily skincare routine. Skin will appear brighter, tighter, and more youthful with Nuxuriance® Gold products, that have been formulated with emotional benefits in mind.
Shop The Range