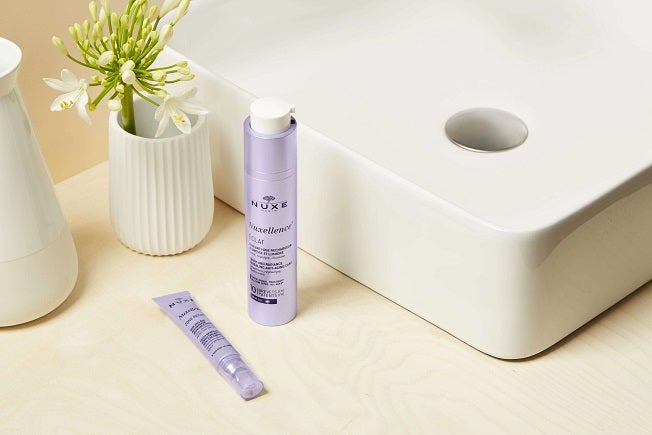 About Nuxellence®
Anti-aging innovation to reveal the skin's youth.
NUXE's supreme anti-aging innovation to reveal the skin's youth and radiance. Nuxellence® provides soothing, nourishing care for the skin and enhances the skin's natural glow. With 10 patents (FR), Nuxellence® is a collection of youth-restoring skincare for all skin types and all ages*. With effective ingredients and visible results, Nuxellence® will truly revolutionize your skincare routine.
Incorporate Nuxellence® into your daily skincare routine to reveal more radiant and youthful-looking skin. The Nuxellence® Eclat Youth and Radiance Revealing Anti-Aging Care Moisturizer illuminates the skin and helps it to appear rejuvenated.
Enriched with pigment correctors and powerful ingredients. The Nuxellence® Youth Revealing and Perfecting Anti-Aging Total Eye Contour with Passionflower and Hyaluronic Acid, helps the skin to preserve its energy for brighter, more younger-looking eyes. Its smoothing and blurring texture decongests the under-eye skin, and the massaging applicator offers an instant perfecting effect. The Nuxellence® Détox Detoxifying and Youth Revealing Anti-Aging Care Moisturizer helps skin appear renewed, detoxified, and rejuvenated- night after night.
SHOP THE RANGE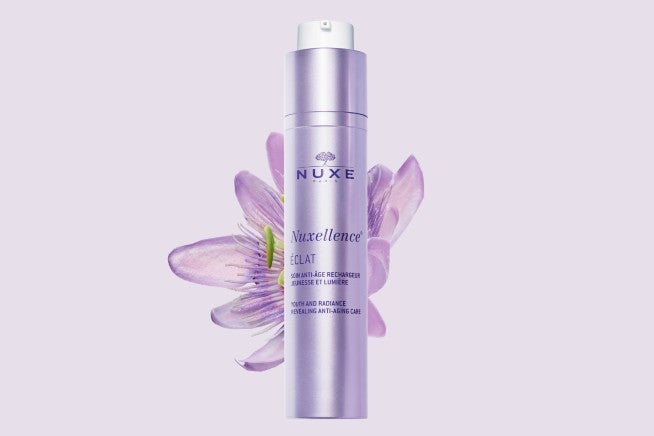 Shop Nuxellence®
The Nuxellence® collection delivers visible results to the skin, helping you glow on the inside as much as on the outside.
Proven Results
After 4 weeks, the complexion is more luminous and even for 86% (2) of women
Night after night, the skin appears rejuvenated for 82% (3) of women
Day after day, the eye area looks brighter and more radiant for 84% of women (4)
SHOP THE RANGE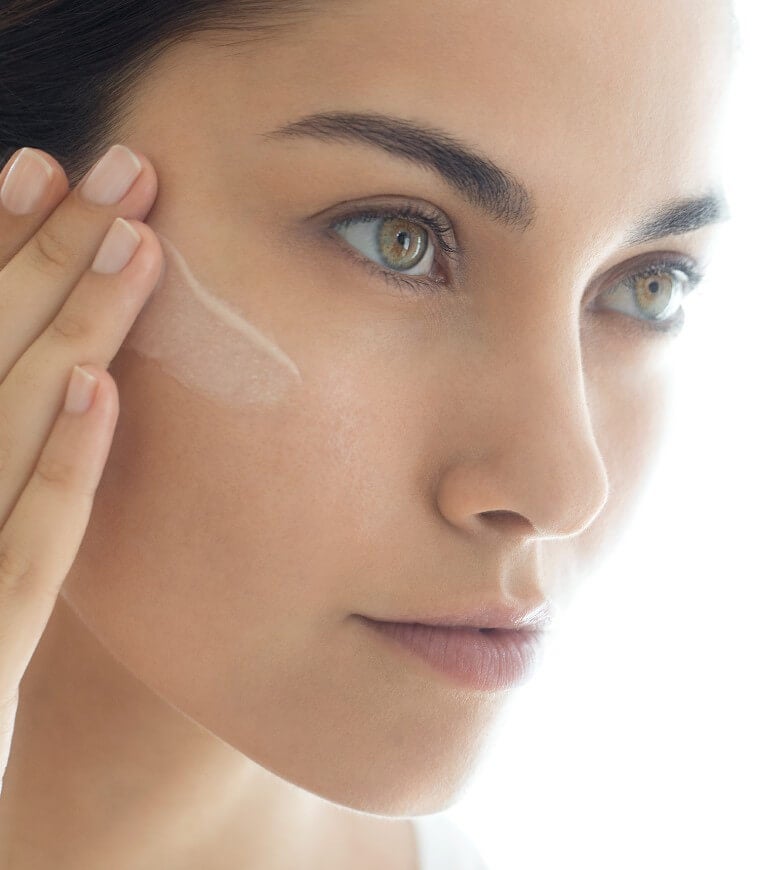 Build your own routine.
Find out which products are right for you based on your skin type.
Save 20% when you buy 3+ products with code: SAVE20
*Adult
(1) Use test - 29 volunteers - nuxellence® éclat – satisfaction %
(2) Use test - 22 volunteers - nuxellence® detox – satisfaction %
(3) Use test - 32 volunteers. - Satisfaction % - nuxellence® eye area