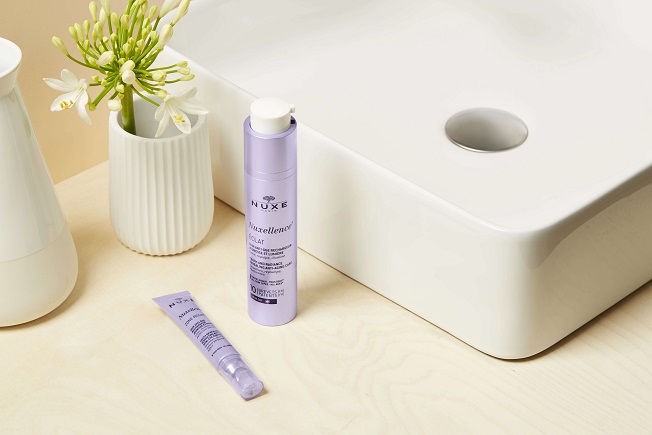 About Nuxellence®
Anti-aging innovation to reveal the skin's youth.
Nuxellence®, with 10 patents (FR), is a collection of youth-revealing skincare for all skin types and all ages*. To complement the action of nuxellence® éclat and nuxellence® detox, a "3-in-1" high-tech product has been introduced with properties tailored specifically to the eye area.
The nuxellence® program

Day with nuxellence® éclat: smoothes, replums, illuminate
Night with nuxellence detox: smoothes, renews, revives a dull complexion

Eye contour with Nuxellence® Eye Area: smoothes, illuminates, instant perfect effect.
Results:

After 4 weeks, the complexion is more luminous and even for 86%(1) of women

Night after night, the skin appears rejuvenated for 82%(2) of women

Day after day, the eye area looks brighter and more radiant for 84% of women (3)
SHOP THE RANGE
*Adult
(1) Use test - 29 volunteers - nuxellence® éclat – satisfaction %
(2) Use test - 22 volunteers - nuxellence® detox – satisfaction %
(3) Use test - 32 volunteers. - Satisfaction % - nuxellence® eye area