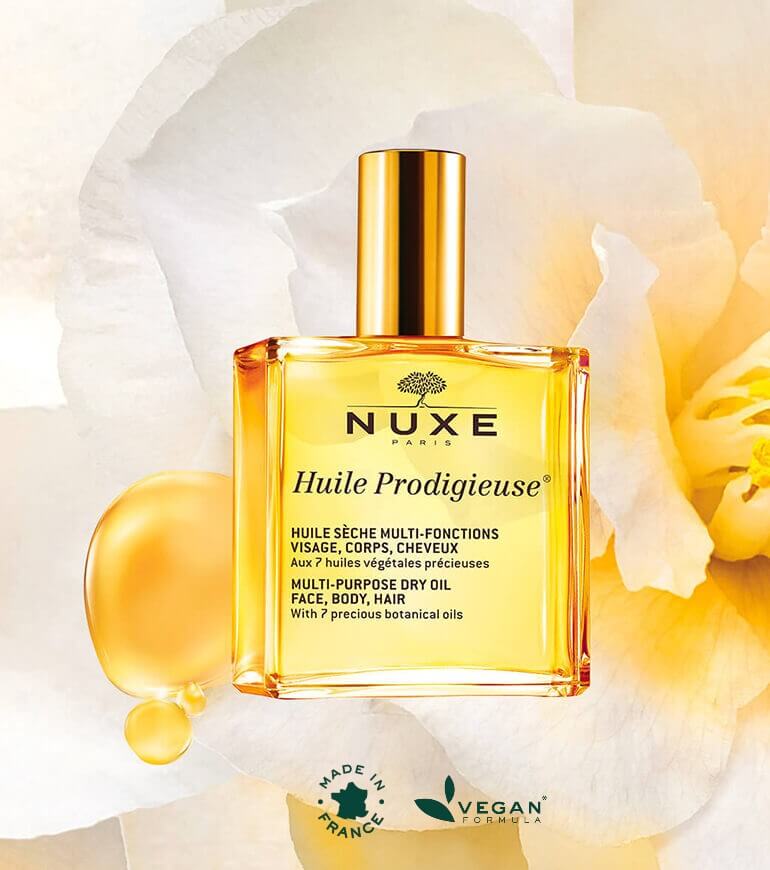 Huile Prodigieuse®​
The no.1* oil in France.
A French beauty icon that nourishes, repairs and beautifies skin and hair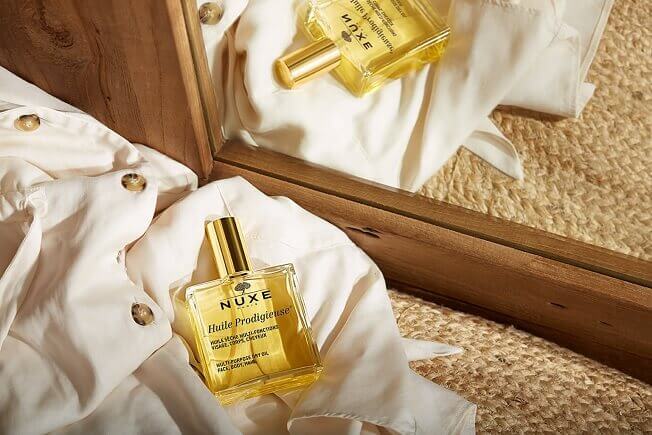 About Dry Oil Huile Prodigieuse®
Portrait of a cult product.
An emblem of NUXE skincare, Huile Prodigieuse® is a unique sensory experience, a natural origin formula, a dry texture and an inimitable scent for unparalleled results on skin and hair. It is a cult NUXE product that heralds the arrival of the sun in summer and recreates its warm caress during the winter months.
SHOP THE RANGE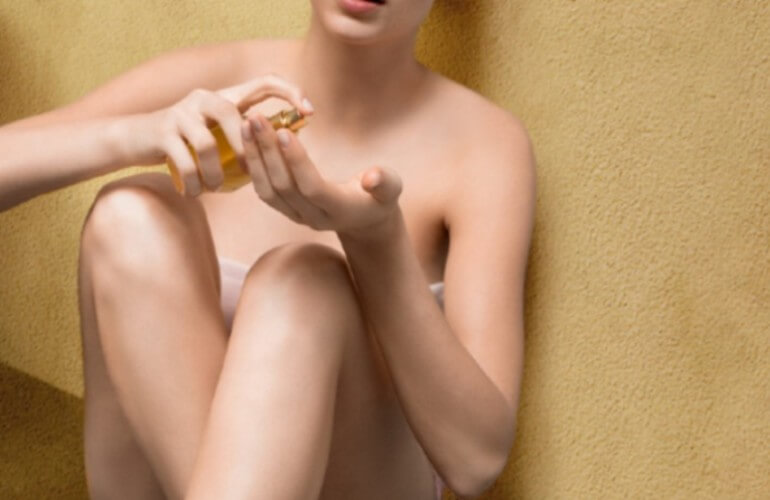 Discover your oil in just 3 steps.
Find out which Huile Prodigieuse® is right for you.
**IQVIA - Pharmatrend/Paratrend PharmaOne-oils body care market, in Pharmacy and Parapharmacy in France - Year 2019, volume and value