Porcelain Rose
The secret of a radiant complexion.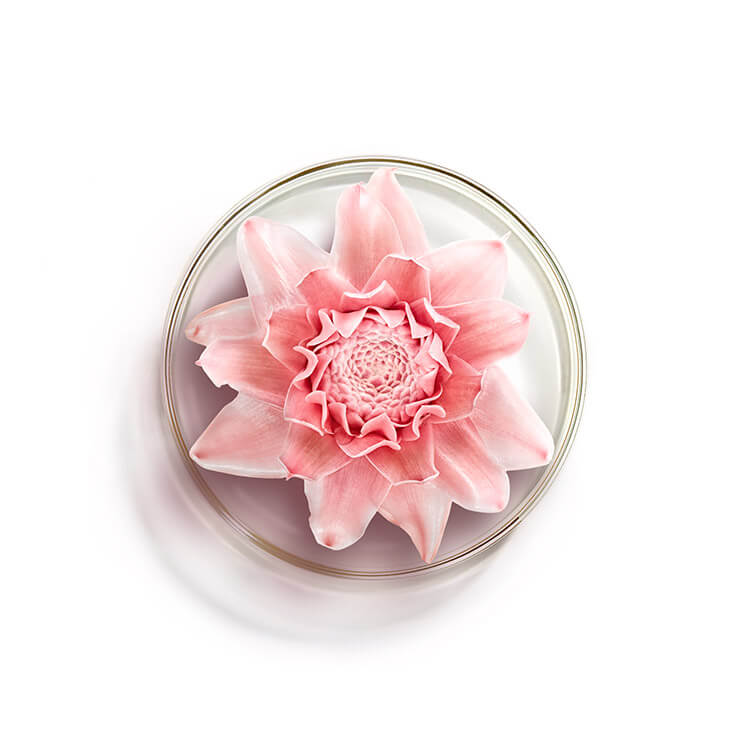 Where does it come from?
From the Rose it has the name and the colors, from the porcelain, the beauty so smooth and so perfect that it is sometimes believed to be artificial. Porcelain Rose is an exotic perennial plant that grows mainly in the humid tropics of Indonesia and Southeast Asia. Its spectacular flowers can stand up to 6 meters in height.

Its traditional properties
In Asia, the Porcelain Rose is mainly used for its roots, eaten in salads or as a traditional remedy.

NUXE expertise
NUXE has selected an extract of Porcelain Rose obtained from the aerial part of the plant (stems, flowers and leaves) by oleo-eco-extraction, a natural and solvent-free extraction process. This ecological oil extraction method, based on 20 years of expertise in vegetable oils, makes it possible to obtain a maximum of active molecules and therefore to benefit from all the properties of the plant.
This technique has thus enabled our laboratory to extract from the plant no less than 6 active molecules (polyphenols, omega 3, 6 and 9) and to preserve all their active potential. It has also proven and patented (FR) the effectiveness of this extract on the radiance of the complexion.

Our ecologically responsible approach
NUXE has selected an extract of Porcelain Rose obtained by oleo-eco-extraction, a natural extraction process that does not use any solvents or chemicals, allowing a limited impact on the environment.

Related products
Porcelain Rose is found in all skinscare product in the Nuxuriance® Gold range. "