Jasmine
An active ingredient which boosts natural defences.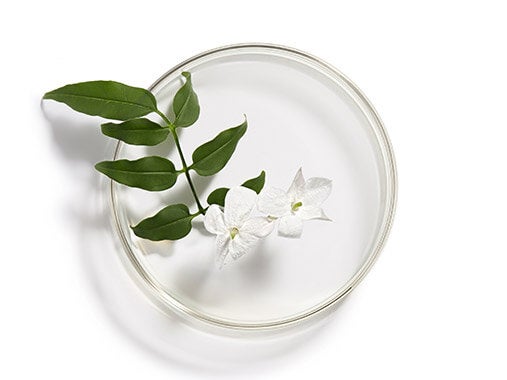 Its identity
A symbol of love and romance, Jasmine is a hardy climbing plant, which can grow to over 10 metres in height. Its semi-evergreen foliage reveals beautiful star-shaped flowers which give off an unparalleled fragrance, as one of the most prized flowers in perfumery. Native to India, Jasmine is now cultivated in numerous regions throughout the world, mainly in Syria, Egypt, China and throughout the Mediterranean area.

Its traditional properties
Jasmine has numerous therapeutic properties. Its flowers are greatly valued for their calming and sedative effect, ideal for alleviating anxiety, reducing stress and aiding sleep. They are often consumed in green tea.

NUXE expertise
NUXE uses a natural Jasmine Flower extract which boosts the skin's defences: it preserves the skin's natural antioxidant reserves and protects skin effectively against the harmful effects of free radicals.

An environmentally-friendly active ingredient
NUXE has selected a Jasmine Flower extract obtained via an environmentally-friendly extraction process known as oleo-eco-extraction, with water as the only solvent.

Related products
Jasmine Flower extract is found in all skincare products in the Crème Prodigieuse® Boost range.