Nuxuriance® Ultra
Global anti-aging skincare to smooth wrinkles and act against slackening of the skin.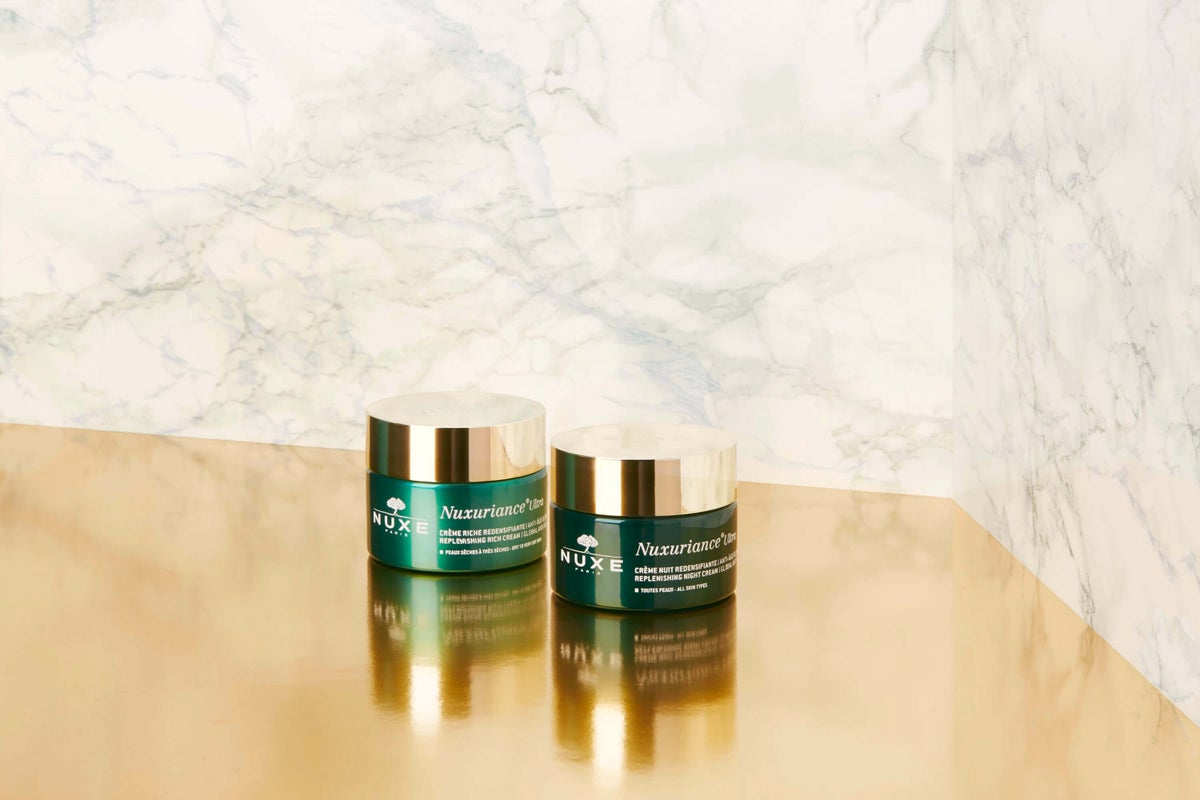 About Nuxuriance® Ultra
NUXE technology.
The Nuxuriance® Ultra Range combines the intelligence and potency of Bi-Floral Cells® with powerful anti-aging properties to deliver the ultimate youth-restoring results. Nuxuriance Ultra will renew and rejuvenate the skin while fighting the most common signs of aging such as fine-lines, dullness, and lack of firmness.
Discover the Nuxuriance® Ultra collection and create a supreme anti-aging skincare routine to suit every mature skin type. Begin with the Nuxuriance® Ultra anti-aging replenishing serum and the Nuxuriance® Ultra eye and lip cream, enriched with Saffron and Bougainvillea Bi-Floral Cells®. Renew and re-plump the skin with the Nuxuriance® Ultra Cream, Night Cream and Body Cream. The vegan formulas reshape the natural contours of your face and body and smooth fine lines for younger-looking, supple and radiant skin.
The Nuxuriance® Ultra Fluid provides extra nourishment and enhance the skin's natural radiance. Hands will appear more youthful with the Nuxuriance® Ultra anti-aging hand cream, with dark-spot-lightening properties. Hands will appear smoother and softer.
SHOP THE RANGE